ablogtowatch.com
— 4+ hour, 45+ min ago
Watch Review: Dryden Heartlander, An Excellent Everyday Field Watch
ablogtowatch.com
...Nestled in the heart of the midwest is Kansas City-based Dryden Watch Company -- a small brand with some of the best offerings in the microbrand... ...However, Dryden did far more than create a fantastic field watch, it created the perfect go-everywhere-do-anything watch with plenty of options to... ...Learn more about Dryden Watch Company, the Heartlander, and other models on the Dryden website.... ...a vibrant Tiffany Blue seconds hand and matching script....
quillandpad.com
— 6+ hour, 45+ min ago
Hammer Time: Expert Advice for Selling your Watch at Auction – Reprise
quillandpad.com
...Aurel Bacs is head of the watch department at Phillips in Association With Bacs & Russo.... ...Many of us have seen and heard the auctioneer"s hammer crash down on the final bid of a famous well-fought-over item.... ...Aurel Bacs of Phillips closes in on the winning bid for the Paul Newman Rolex Daytona in October 2017 The opinion from all three watch specialists... ...Rounding out my watch-selling experts is Katharine Thomas, head of Sotheby"s Watches & Clocks department in New York....

monochrome-watches.com
— 8+ hour, 46+ min ago
Introducing – The New, Non-Limited & Higher-End King Seiko SJE089 and SJE091 (Live Pics & Price)
monochrome-watches.com
...Up until 2020, when the Seiko Watch Corporation decided it was time to bring back this name under the spotlights.... ...The result of internal rivalry with Grand Seiko, the latter made it multiple steps further by becoming its own, stand-alone brand, while King Seiko... ...They even competed in several chronometry tests, including the Neuchatel Observatory Competitions, both in 1964 and 1967, with seriously good results... ...What's important to know about King Seiko, in addition to the internal rivalry with Grand Seiko back in the early 1960s, is what these watches were...

wristwatchreview.com
— 22+ hour, 47+ min ago
Happy Memorial Day
wristwatchreview.com
..., and McDowell Time.... ...Today in the United States, of course, it's a day known as Memorial Day....

ablogtowatch.com
— 22+ hour, 47+ min ago
SUPERLATIVE: Endurance Racing with Jacky Ickx and Chopard
ablogtowatch.com
...This week on the Superlative podcast, our host and aBlogtoWatch Founder Ariel Adams is joined by the six-time Le Mans winner and ambassador for Chopard... ..., Jacky Ickx.... ...The two talk about the watches Chopard developed, which were three limited editions Chopard Mille Miglia Jacky Ickx Men"s watches, with a fourth... ...Ariel talks about the influence on racing-inspired watches that Jacky and Chopard have had since their inception, and he asks Jacky what Chopard...

wornandwound.com
— 18+ hour, 46+ min ago
Maurice Lacroix Resurrects the Fan Favorite Pontos S Diver
wornandwound.com
...Maurice Lacroix dropped some surprising news this week by announcing that the Pontos's Diver will be making a return.... ...First released 10 years ago, the Pontos's Diver was short-lived once the brand decided to move their focus to the Aikon watch, which has taken a... ...There's not much to it, but Maurice Lacroix gets the proportions of everything just right, capturing the timeless appeal of this look.... ...Inside Maurice Lacroix is using the ML115 automatic movement, which is a base Sellita SW200, sealed up behind a solid caseback featuring a wave motif...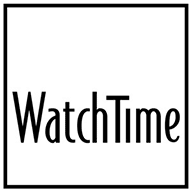 watchtime.com
— 20+ hour, 55+ min ago
Four Sports Watches that are Great in Gold
watchtime.com > featured
...Panerai Luminor Calendario Perpetuo.... ...This watch almost contradicts what Panerai stands for, as it combines a complex movement with an innovative perpetual calendar complication with...

wornandwound.com
— 21+ hour, 46+ min ago
De Bethune Debuts the DB28xs Starry Seas, a Smaller Version of their Signature Design with a Beautiful Ocean Inspired Dial...
wornandwound.com
...The De Bethune DB28 is an absolutely insane watch.... ...It actually wears a lot smaller…" I think it's understandable that collectors would call for a version that's actually smaller, and that's what De... ...De Bethune is a special brand, and more and more has become one of the first two or three that come to mind when I think about the top tier high... ...It's a natural extension of other "Starry" De Bethune references, which typically depict a night sky view....

monochrome-watches.com
— 22+ hour, 46+ min ago
Introducing – The Bremont Isle of Man TT Limited Edition
monochrome-watches.com
...We've recently seen the Vulcan Limited Edition Monopusher, a pilot's watch linked to the Royal Air Force.... ...associated with the United Kingdom....
quillandpad.com
— 1+ day ago
De Bethune Navigates Uncharted Territory With The Stunning ...
quillandpad.com
...Such a combination of qualities is what gives any brand, but in particular an independent like De Bethune, staying power.... ...Such a brand is De Bethune, because although their collection was and is a combination of bold characters, their family resemblance is undeniable... ...De Bethune DB25s QP: Near Perfect Is Now Perfect!... ...While this may push De Bethune ever so slightly into the realm of the "ordinary" watch, it allows you to appreciate De Bethune in a way we have not...