ablogtowatch.com
— 17+ min ago
ablogtowatch.com
...Bucherer, the world's largest watch retailer, has recently made significant strides with its Certified Pre-Owned watch program, implementing numerous... ...say that watch enthusiasts have more avenues to purchase pre-owned watches than ever before.... ...This May, it was announced that Bucherer is the first Certified Pre-Owned Rolex retailer.... ...As of September 2023, there are now more than 50 Bucherer Certified Pre-Owned watch boutiques worldwide....

ablogtowatch.com
— 2+ hour, 15+ min ago
ablogtowatch.com
...The Moser Endeavour Centre Seconds packs a punch with a warm glowing 18K 5N red gold case that measures 40mm wide and 11.2mm thick, including the... ...Moser & Cie Pioneer Centre Seconds Vantablack will have to do.... ...Powering the Moser Endeavour Centre Seconds is the HMC 200 automatic manufacture caliber....

ablogtowatch.com
— 7+ hour, 15+ min ago
ablogtowatch.com
...Bulgari Monete Catene Dual Time Secret Fitted With Ancient Roman Coins Not all watches are created equal.... ...Fagan's excellent 22-hour History of Ancient Rome lecture at The Teaching Company more times than I'd like to admit (mostly when traveling), and... ...The coin on the right displays Emperor Septimus Severus (193-211 AD), while the one on the left shows his empress Julia Domna (193-217 AD), also... ...The centerpiece of the Bulgari Monete Catene watch is of course the use of Roman coins -- and two very special pieces of those....
quillandpad.com
— 9+ hour, 26+ min ago
quillandpad.com
...Raman Kalra is the founder of The Watch Muse blog and has kindly agreed to share some of his articles with us here on Quill & Pad.... ...These can be popular wishes, such as an Omega Seamaster 300M without a helium escape valve, or now a smaller titanium Rolex Yacht-Master, or they... ...For example, releasing the Tudor Black Bay 54, a 37mm dive watch.... ...Then there are launches such as the Black Bay P01, based on a 1960s prototype proposed to the US Navy....

wristreview.com
— 12+ hour, 39+ min ago
wristreview.com
...However, that didn't stop Frank Giese, the founder of BWG Bavarian Watch, to disrupt this status quo and undergo a personal quest to create a timepiece... ...Thus the BWG Bavarian Watch brand was born, a brand that offers two unique collections: the BAVARIA and the ISARIA.... ...Choosing a BWG watch comes with perks: free shipping in the EU and UK, no import duties, easy 30-day returns, and the opportunity to extend your... ...Notably, the BAVARIA collection was awarded the prestigious Good Design Award in 2020 by the Chicago Athenaeum....

robbreport.com
— 20+ hour, 47+ min ago
robbreport.com > style
...Richard Mille is back with another round of watches bursting with color.... ...dial decorated in a twist of pastels meant to look like a marshmallow treat, the collection shocked the watch world when it debuted at SIHH in Geneva... ...Richard Mille RM 07-01 Watches Inspired by the Memphis Movement, an "80s Italian design and architecture group founded by Ettore Sottsass and known... ...Richard Mille RM 07-01 Blush Pink Watch...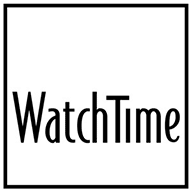 watchtime.com
— 1+ day ago
watchtime.com > featured
...Taking place from October 20th to 22nd at Manhattan's Gotham Hall, over thirty brands are set to showcase some of the most important watches in the... ...Among the brand's joining this year is Roger Dubuis, which is set to highlight one of their summer launches in the new Excalibur Spider Flyback Chronograph... ...City, Roger Dubuis, Roger Dubuis Excalibur, Sports Watches, Tourbillon, Watches, WatchTime, watchtime new york, WatchTime New York 2023... ...Pricing for the Roger Dubuis Excalibur Spider Flyback Chronograph is marked at $101,500 excluding VAT. To learn more, visit Roger Dubuis, here....

wornandwound.com
— 1+ day, 17+ min ago
wornandwound.com
...Technically speaking, that's not even the most impressive feature of this watch's use of the Luna Program technology.... ...The watch will also switch the moon phase display to match the view either from the Northern or Southern Hemisphere, leaving wearers to easily navigate...

ablogtowatch.com
— 1+ day, 11+ min ago
ablogtowatch.com
...Now, NOMOS introduces the new Club Sport neomatik 39 in a Goldilocks size and three stunning new colors — Tabac, Smoke, and Ember.... ...The Club Sport line provides all the casual appeal of the Club, but with added water resistance and a stainless-steel bracelet that make it a perfect... ...Keeping with the Sport theme of the Club Sport line, the Arabic numerals and indices are recessed and filled with Super-LumiNova, glowing bright... ...Like its siblings in the Club Sport line, the mid-size Club Sport neomatik 39 is available on NOMOS's Club Sport bracelet....

ablogtowatch.com
— 1+ day ago
ablogtowatch.com
...Along with featuring different colorways from the previous editions, the new Richard Mille RM 07-01 Coloured Ceramics are inspired by the 1980s Italian... ...Over the course of the last several years, Richard Mille has created a number of different timepieces within the RM 07-01 series, and as its latest... ...Sapphire crystals are fitted to both the dial side of the new Richard Mille RM 07-01 Coloured Ceramics watches and their display-style casebacks,... ...has historically been presented as a women's model, none of the official press literature for the new Richard Mille RM 07-01 Coloured Ceramics watches...